T45 Thread Button Bits Drill Tapered Bits
Thread button bits made with high quality of best quality alloy steel bar and tungsten carbides, through heat treatment so that it can withstand the toughest rock drilling demands, and transmit intensive impact energy into the rock with the least possible loss of energy
T45 Thread Button Bits Drill Tapered Bits
Thread button bits made with high quality of best quality alloy steel bar and tungsten carbides, through heat treatment so that it can withstand the toughest rock drilling demands, and transmit intensive impact energy into the rock with the least possible loss of energy
According to different drilling application, we have different design to meet customers with good quality and good price .
No matter what kinds of rock-Soft rock, loose-medium rock, hard rock and any other special formations, just tell us what you need and leave others at our disposal, we will handle the following, our special Tailored service is waiting for you upon your demand.
· Code No.: Q14-102-T45
· Thread: T45
· Diameter: 89mm
· Gauge Buttons: 8*14mm
· Front Buttons: 5*13mm
· Skirt Design: retrac
· Face Design: Drop Center
· Carbide Design: Dome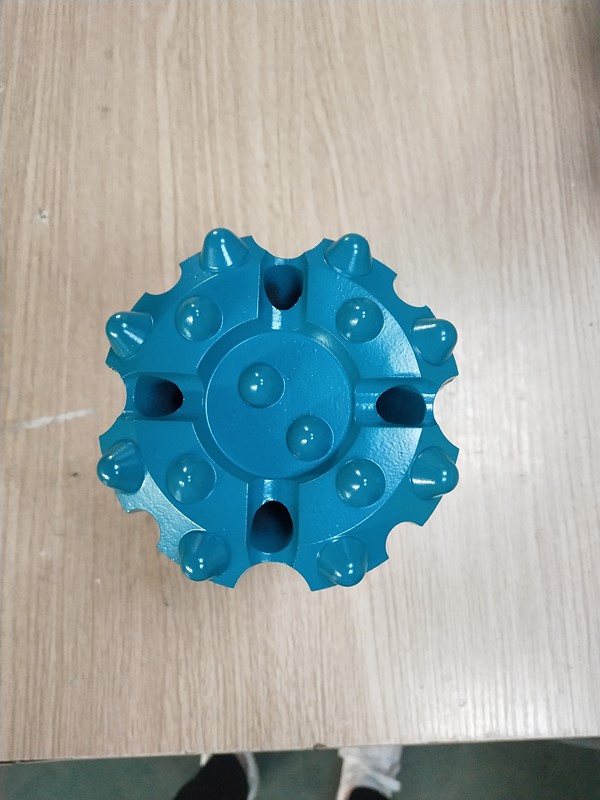 T45 Threaded Button Bit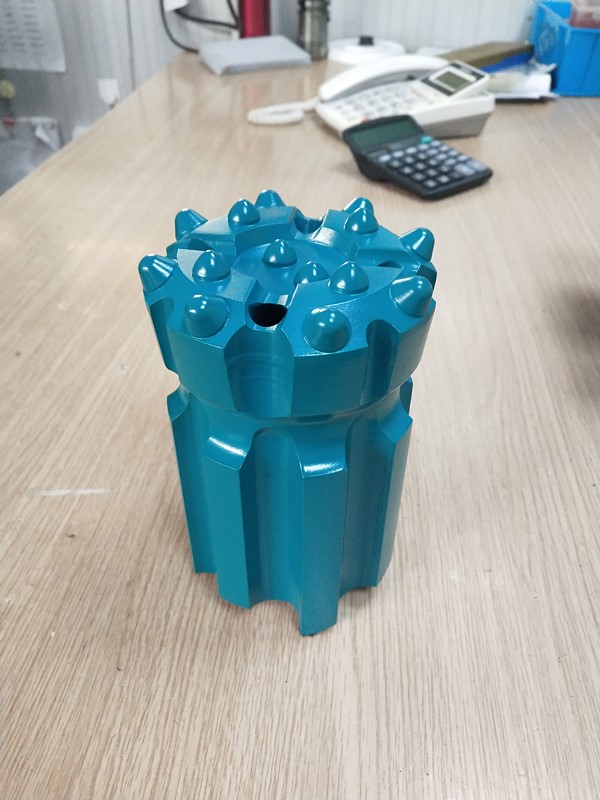 Diameter: 76mm, 89mm, 102mm
Skirt body: retrac, and normal, straightrac
Face type: flat, uniface, drop Center
Carbide shape: Dome, ballistic, semi-ballistic
Used in bench drilling, underground long hole drilling to match extension MF rod, MM rod heavy duty top hammer.
Drop Center Face T45 Threaded Drill Bit
T45 Threaded Drill Bit with drop center face design.
T45 Threaded Dome Button BitT45 Retrac Body Threaded Button Bit
T45 Retrac Body Threaded Button Bit
13 Dome Buttons, 89mm Diamter, T45 Thread, Retrac body Top Hammer Bit to match with extension drill rods for bench drilling and underground long hole drilling.