About Us
Our Company:
Liaoning Gaea Rock Split Machinery Technology Co., Ltd. is a leading manufacturer with extensive experience in rock splitting technology and exporting quarrying and drilling tools worldwide. Our expertise lies in providing comprehensive scheme design, device manufacture, and drilling tool sales to cater to various industries.
We are dedicated to researching, designing schemes, manufacturing reliable and cost-effective rock splitting system solutions that match the unique requirements of our customers. Our products and services are trusted globally, thanks to our unwavering commitment to quality, efficiency, and sustainable practices. Whether you need customized rock splitting systems or reliable drilling tools, we've got you covered.
Our skilled team of professionals works tirelessly to deliver tailored solutions to individual customer needs. We leverage innovative technology and years of industry-leading insights to provide the most optimal solutions consistently. As a customer-centric organization, we strive to ensure timely and cost-efficient delivery of our products and services.
With decades of experience in the industry, Liaoning Gaea Rock Split Machinery Technology Co., Ltd. is a trustworthy partner for anyone looking for efficient rock splitting solutions or drilling tools. Contact us today to learn more about our products and services, and let us help you streamline your operations while saving you money.
Quality:
Liaoning Gaea Rock Split Machinery Technology Co., Ltd. was established in 2004, under the leadership of our CEO Mr. Kong, who organized a team of skilled professionals specialized in rock splitting and cracking. With the support of a professional and experienced R&D team, Liaoning Gaea Co has developed a series of cutting-edge rock splitting systems (Gas non-explosive demolition) that have garnered numerous international certifications.
As a result of our unwavering commitment to quality, our products have gained full export authority and receive consistent support from domestic government departments and quarrying companies worldwide. We pride ourselves on meeting the highest quality standards, with all finished products undergoing rigorous QC testing to ensure optimal performance.
With years of experience in the industry, we have earned a positive reputation for providing reliable solutions to customers worldwide. Customer satisfaction is at the center of everything we do, which is why we welcome clients to visit our factory anytime to see for themselves the high-quality products and services we offer.
At Liaoning Gaea Rock Split Machinery Technology Co., Ltd., we leverage advanced technology, experienced personnel, and proven processes to deliver innovative and cost-effective rock splitting system solutions to meet the needs of various industries. Trust us to streamline your operations and cut costs without compromising on quality. Contact us today to learn more about our products and how we can assist you.

Research and development:We have our own R&D team to make scheme project to our customer.And we have our own center for ecological restoration and carbon fixation of Salina-alkaline Land,Tsinghua University.Also we have Key Laboratory of CO2 Resource Utilization and Emission Reduction Technology and Tsinghua University Power Engineering and Engineering Thermophysics Experiment Teaching Center.

Our workshop:
We have our own factory which locate in Yantai site area 4000㎡.Including our own laboratory center,R&D team,purchase department,engineer team and products workshop.Also we have 2 office which locate in Chaoyang and Xiamen to responsible for international and domestic business,marketing and Administrative Department.
Main customer:We have our own MSDS and ISO and any kinds of necessary certificate which help us have government and custom permission to export to our main market including GCC countries especially Saudi and southeast Asia especially Indonesia and philippines.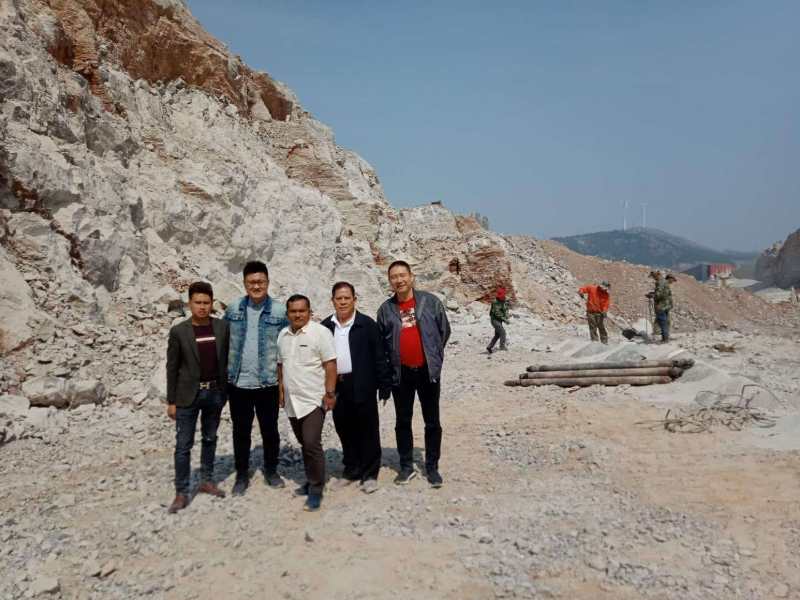 Advanced device:We have more than 80pcs manufacture device including Ordinary lathe,grinding machine,machining center,CNC turning and so on.We also import lathe from Japan to ensure our product more efficient.Our semi-automatic manufacture system can reduce our cost and make our product can competitive in world market.