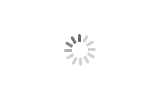 Expansion Mortar Expanding Grout Expansion Mortar Expansive Mortar
Gaea

China

30 days

600ton/month
expansion mortar/Cracking Powder / Non-Explosive Demolition Agent is a non-toxic and cementations powder, which consisting of calcined oxides of calcium, silicon and aluminum, EXPANSIVE CEMENT becomes a highly powered amazing expansive pressure of 11200 T / m2 when mixed with water.Gaea Rock is professional drilling and blasting contractors
Expansion Mortar Expanding Grout Expansion Mortar Expansive Mortar
Related reports:
Materials to be prepared when using Non-explosive rock cracking agents;
In addition to expansive agent, what else can crack open rock rock splitting machine;
What kind of equipment is used for non-explosive mine development;
Expansive mortar, also known as expanding grout, has proven to be highly effective in mining operations. The process of using our expansive mortar is relatively simple and straightforward.
First, the mining team should assess the geological conditions and determine the locations of the rocks or boulders that need to be removed. Next, they should drill holes into the rocks or concrete surface using a core drilling machine. The size, depth, and spacing of the holes depend on the size of the rocks and the desired breaking patterns.
Once the holes are drilled, the expansive mortar is mixed with water according to the manufacturer's instructions. Then, the mixture is poured into the holes using a funnel.
After a few hours, the expansive mortar begins to react, resulting in an expansion force that gradually breaks the targeted rock or concrete. The expansion process is precise, controlled and does not generate any noise, dust, or harmful vibrations.
Compared to traditional blasting methods, our expansive mortar offers several advantages. It causes minimal damage to the surrounding rocks, leading to less waste and fewer hazards. Additionally, it enables miners to precisely control the breaking and splitting of rocks, which can lead to significant time and cost savings.
In summary, Liaoning Gaea's expansive mortar is an innovative and eco-friendly solution for mining operations. Our product offers a precise, controlled, and efficient breaking process which results in less waste and fewer hazards. Choose Liaoning Gaea for your next mining project and experience the benefits of expansive mortar.
Gaea professional in manufacture expansive mortar, chemical stone cracking powder, Soundless Cracking Agent ( SCA ) are Non-explosive demolition agents, is the commercial products that are an alternative to explosives and gas pressure blasting products in demolition, mining, and quarrying. To use non-explosive demolition agents in demolition or quarrying, holes are drilled in the base rock like they would be drilled for use with conventional explosives. A slurry mixture of the non-explosive demolition agent and water is poured into the drill holes. Over the next few hours the slurry expands, cracking the rock in a pattern somewhat like the cracking that would occur from conventional explosives.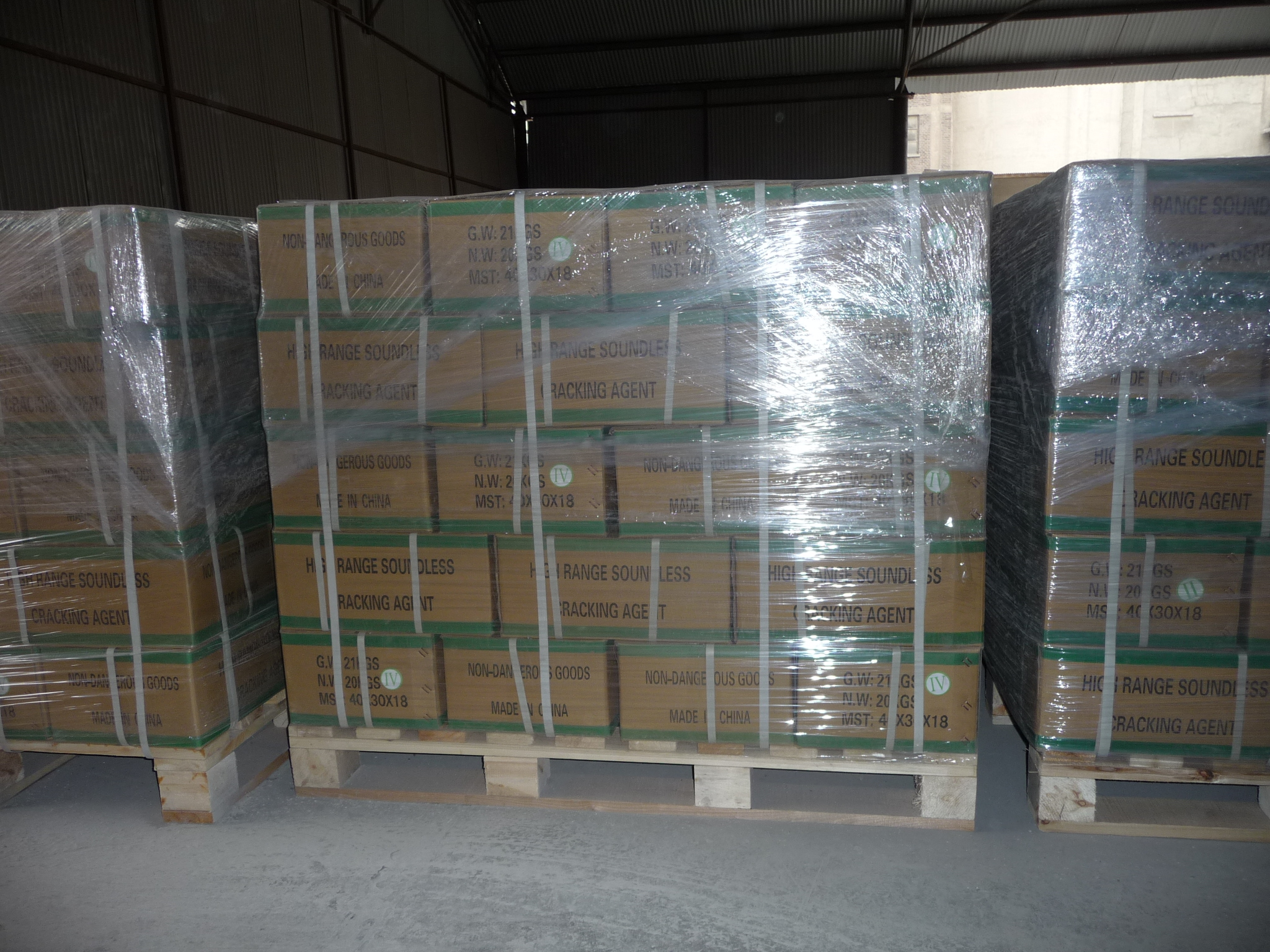 Expanding grout for breaking rock
feature:
Form:Powder
Color:Gray
Odor:None
Density:3.2g/cm3
Bulk Density:1150Kg/m3
Vapor Pressure:No
Flash Point:None
Thermal Decomposition:None
Hazardous Decompositon:None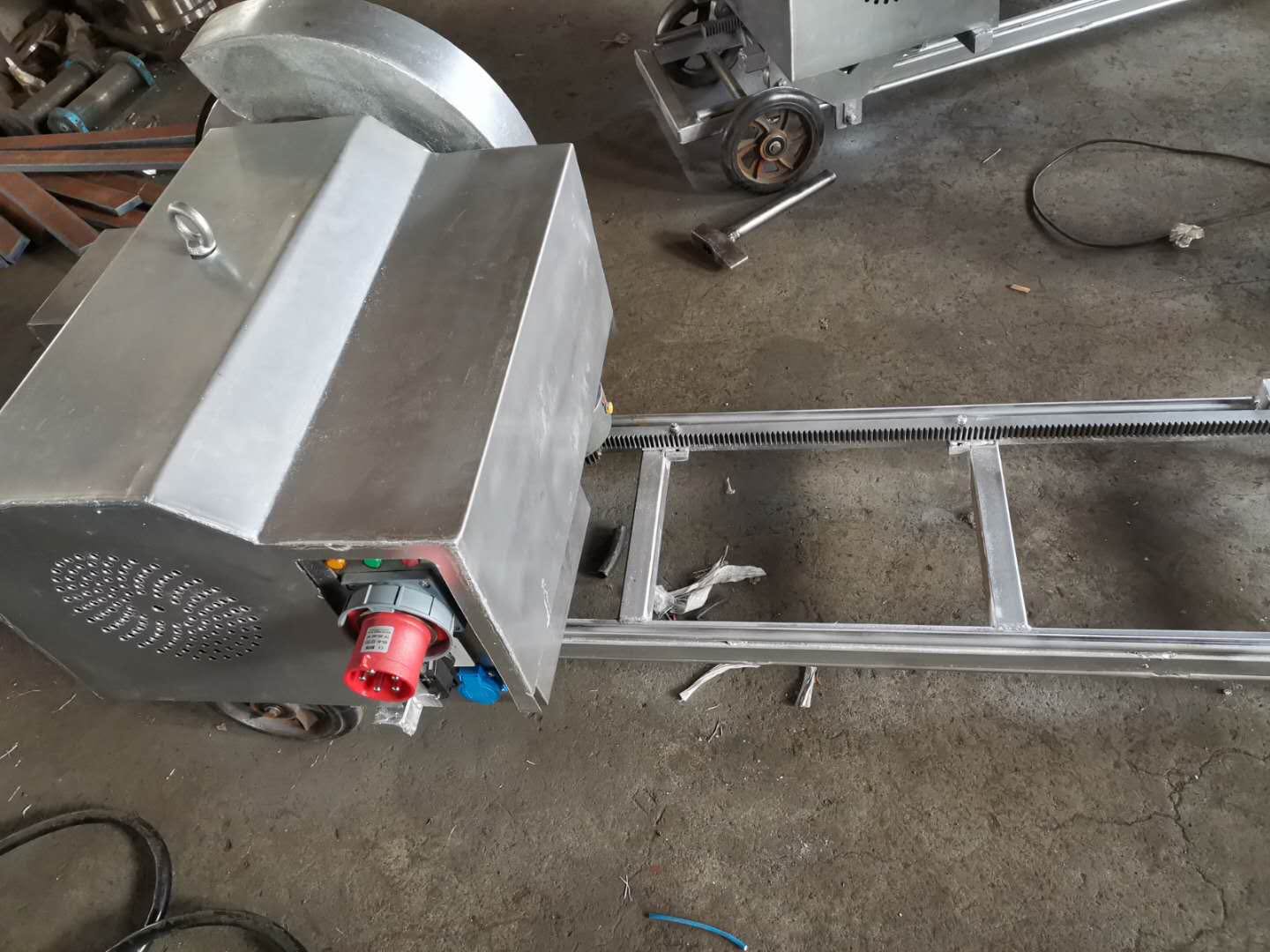 Expansion mortar/Cracking Powder / Non-Explosive Demolition Agent is a non-toxic and cementations powder, which consisting of calcined oxides of calcium, silicon and aluminum, EXPANSIVE CEMENT becomes a highly powered amazing expansive pressure of 11200 T / m2 when mixed with water.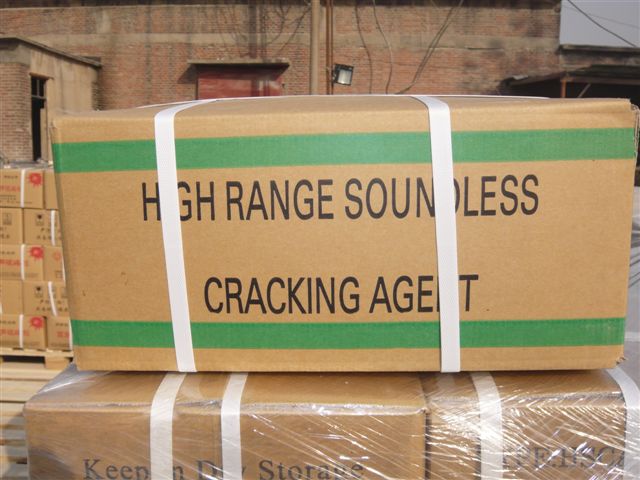 Marble, granite, limestone, plain concrete, reinforced concrete, boulders, and ledge are fractured overnight without noise, vibration, or fly rock. Especially, used as environment constraints or when explosive is not permitted for use.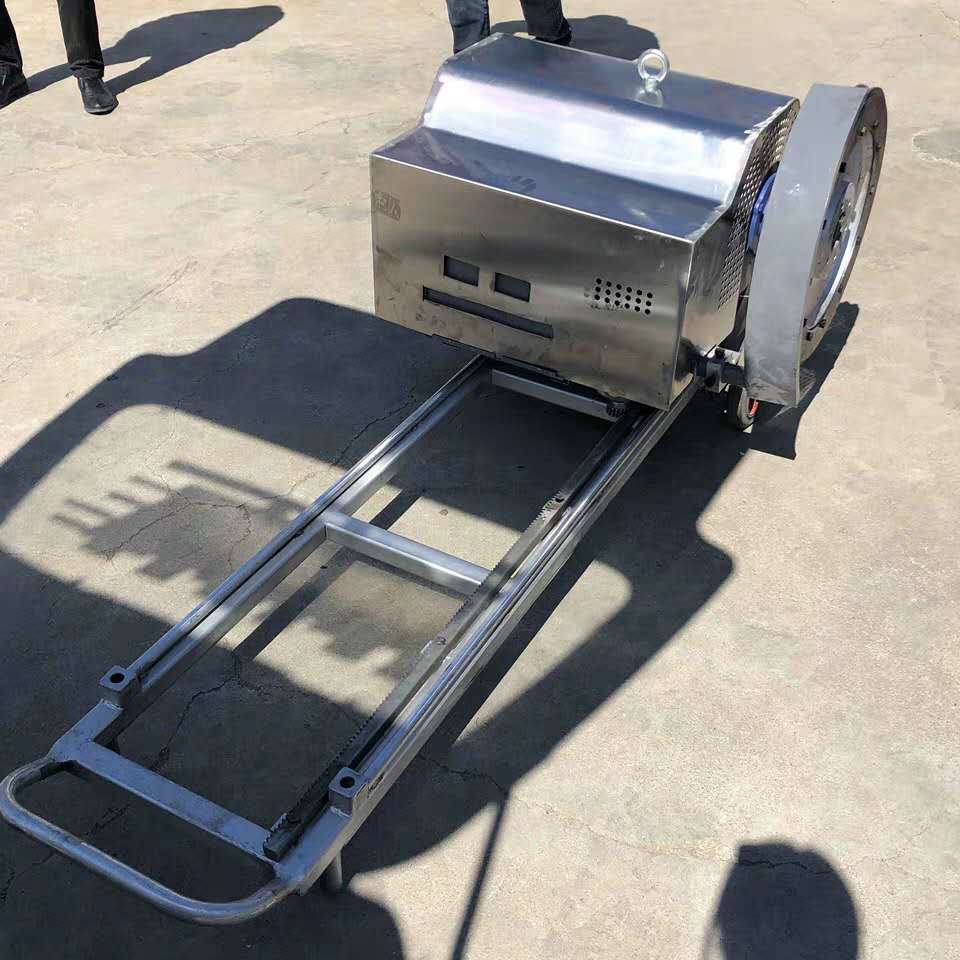 Application:
1. Quarrying marble and granite, limestone, sand stone; cracking nature ground
2. Breaking rock into pieces; deposition of falling rocks
3. Demolishing concrete structure, Chipping defective concrete piles, etc
4. In the field as a new method of demolition, EXPANSIVE MORTAR can effectively be use in the construction and civil Engineering fields as follows:
Bridges Dams
Ledge Boulders
Machinery Bases Concrete Piers
Slabs 6" thick and more Marble and Granite
Advantages for expansion mortar:
1. No licenses or permit required
2. 2 year shelf life
3. For a wide range of temperature
4. Use in safe, no noise, vibration, or fly rock,no Toxic Fumes,no dust
5. Easy to use, no need of train.
6. MSDS available
7. Economy
8. Safty for Vicinity
Model: Operating temperature range:
CI: 25°C-35°C
CII: 15°C-25°C
CIII:0°C-15°C
CIV: 40°C-55°C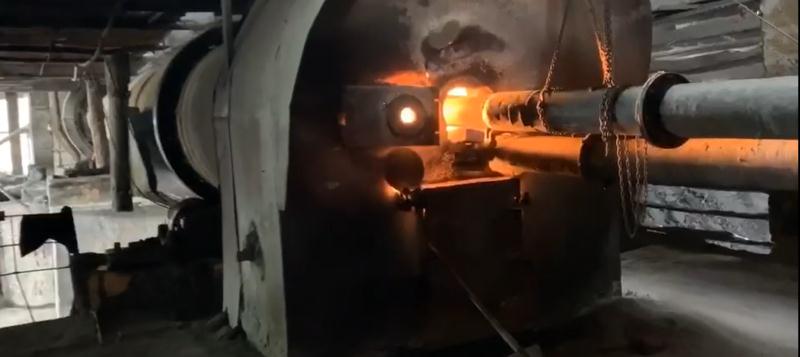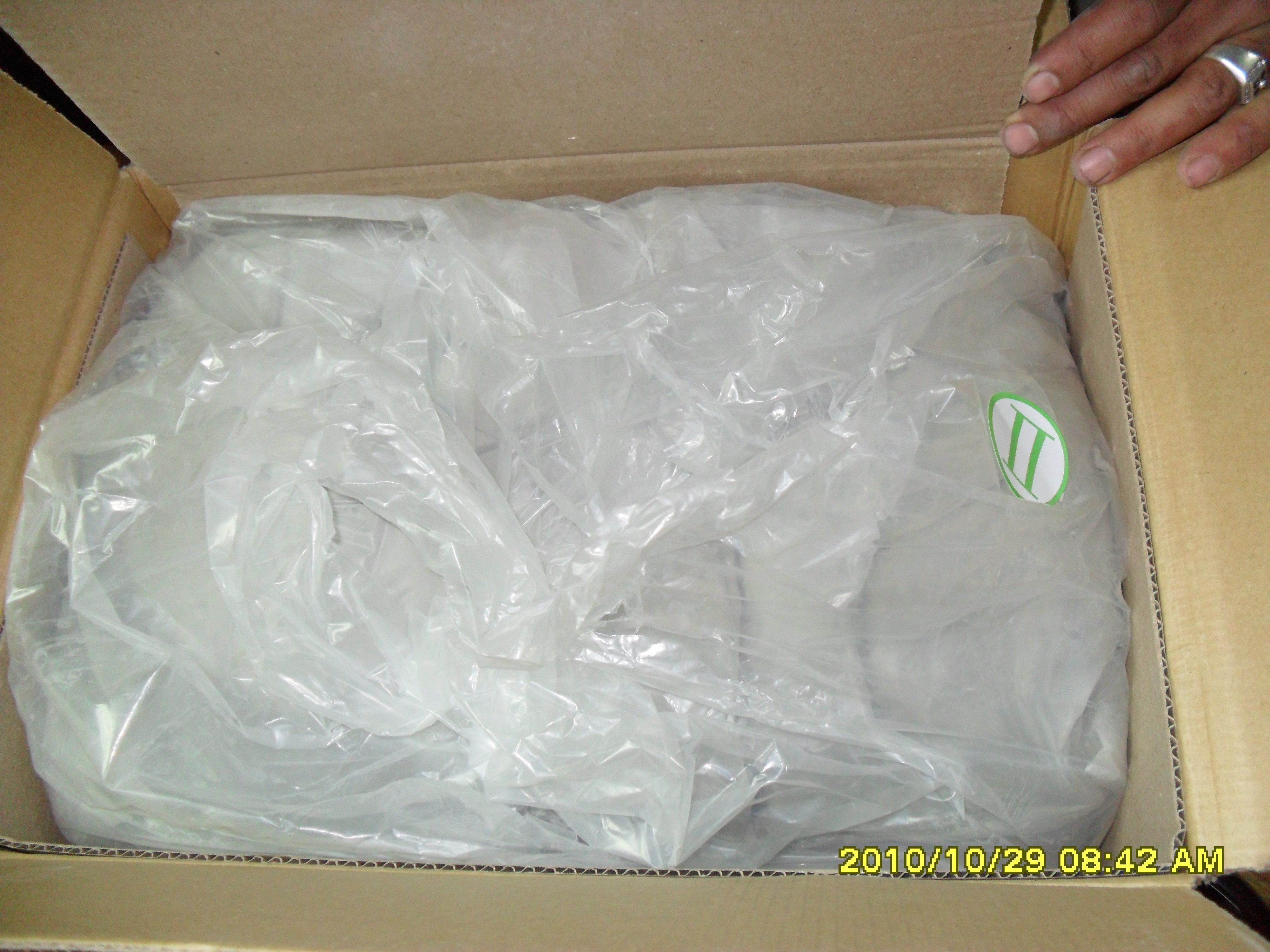 FAQ:
1.What is Expansion Mortar?
Expansion Mortar is a specialized type of cementitious material that expands when mixed with water. It is primarily used in mining and quarrying operations for rock splitting and controlled demolition.
2.How does Expansion Mortar work?
Expansion Mortar contains chemical additives that generate expansive pressure when combined with water. This pressure creates controlled cracks within the rock, facilitating its splitting and excavation.
3.What are the advantages of using Expansion Mortar?
Expansion Mortar offers several advantages, including its non-explosive nature, low vibration levels, precision in rock splitting, and reduced risk of flyrock, making it a safer alternative to traditional blasting methods.