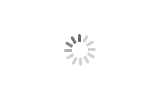 Hollow Drill Steel Rod For Rock Drill Tapered Drill Rod
H22 Tapered Rock Drill Steel Rod tapered Hexagonal Hollow Steel for mining drilling in tunning
Hollow Drill Steel Rod For Rock Drill Tapered Drill Rod
Related reports:
Application characteristics of drill pipe for underground mining;
The problem of easy negligence in the use of drill pipe(rock drilling tools);
How to clean the spiral drill pipe components (extension rod);
H22 Tapered Rock Drill Steel Rod tapered Hexagonal Hollow Steel for mining drilling in tunning:
We are pleased to present Gaea's exceptional range of Hollow Drill Steel Rods, a key product renowned for its outstanding performance in the field of rock drilling.
Hollow Drill Steel Rods, also known as Hollow Drill Rods or Hollow Drill Steels, are integral drilling tools that combine the drill bit, steel rod, and tail into a single unified unit. Our Hollow Drill Steel Rods offer numerous advantages, including the elimination of energy losses at the connection point, resulting in high working efficiency, and the prevention of drill bit loss during drilling operations.
Designed to cater to the range of applications of tapered drill rods, Hollow Drill Steel Rods extend their functionality to include secondary rock breaking with pneumatic breakers. After the head alloy insert wears out, it can be reshaped into a tapered drill for continued use. The head of the Hollow Drill Steel Rods is available in two primary configurations: chisel-shaped and spherical-toothed, each specifically suited to different rock formations.
Key Features and Advantages of Gaea's Hollow Drill Steel Rods:
1.Seamless Integration: Our Hollow Drill Steel Rods seamlessly integrate the drill bit, steel rod, and tail into a single unit, ensuring optimal energy transmission and eliminating energy losses typically associated with traditional tapered drill rod connections. This design maximizes drilling efficiency and productivity.
2.Enhanced Durability: Crafted with high-quality materials, our Hollow Drill Steel Rods exhibit exceptional durability, providing longevity and minimizing the need for frequent replacements, ultimately reducing operational costs.
3.Versatile Applications: The Hollow Drill Steel Rods are primarily employed in the same applications as tapered drill rods, including mining, quarrying, construction, and secondary rock breaking with pneumatic breakers. Their versatility makes them well-suited for various rock formations and environments, including soft rock and coal mining operations.
4.Optimal Performance: Gaea's Hollow Drill Steel Rods offer excellent drilling performance, enabling efficient and accurate penetration into different rock formations. Their robust design and precise engineering ensure consistent and reliable results.
5.Increased Efficiency: By eliminating the energy losses associated with connection points, our Hollow Drill Steel Rods enhance overall drilling efficiency, enabling operators to accomplish their tasks in a timely and cost-effective manner.
At Gaea, we prioritize customer satisfaction and aim to provide tailored solutions to meet your specific drilling requirements. Therefore, customization options for our Hollow Drill Steel Rods are available, including length, diameter, and head configurations, ensuring a perfect fit for your drilling needs.
We invite you to visit our website or contact us directly to explore more about our Hollow Drill Steel Rods and discover how they can optimize your rock drilling operations. Our dedicated team is ready to assist you in finding the ideal solution for your drilling projects.
Thank you for considering Gaea as your trusted partner in the field of rock drilling. We look forward to the opportunity to serve you and exceed your expectations.
Tapered drill rod is a further development of the integral drill rods. It usually has a forged collar to maintain the proper shank striking face position in the rock drill. Tapered drill rods effective lengths are measured from the collar to the bit end,which are usually from 0.6 meters to 3.6 meters.
Hex tapered hollow drill rods for rock drill for jack hammer rock drill YT24,YT27,YT28,YT29A,S82 etc
Effective lengths: 400mm ~ 8000mm;
Taper degrees: 4°46', 6°, 7°, 11°, 12°;
Shank sizes: Hex.19mm,Hex. 22mm, Hex.25mm;
Other lengths are available upon request.
1. The ordinary connection taper degree is 7º, 11º and 12º, other degrees like 4.8º, 6º and 9º are also available upon request;
2. The ordinary shank is Hex22 × 108mm, Hex25 × 159mm and other styles are also available if upon customers' request;
3. The rod length must be specified in order;
4. In order to adapt to different rock conditions, the drill rod is selected by users.
Gaea Hollow Hexagonal Drill Steel has following advantages:
1. High fatigue strength and toughness, high intension.
2. High resistance to wear and permanent distortion.
3. Industrial process of heat treatment.
4. Uniform straightness, eliminating the need for straightening.
Packaging: