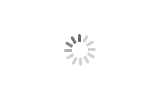 Tapered Drill Rod Taper Drilling rock drilling tools
Ensure good drilling life by using superior tungsten carbide.
Stale and mature welding technology ensure good quality of rods
Integrate heat treatment ensure rod quality
Tapered Drill Rod Taper Drilling rock drilling tools
Related reports:
What are the characteristics of the integral auger rod;
Classification of drill pipe joints;
Production description:
Gaea's exceptional range of Tapered Drill Rods, which have garnered widespread acclaim and earned a reputation for excellence in the global market.
Tapered Drill Rods, also known as Tapered Drill Rods or Tapered Drill Steels, are indispensable tools designed for shallow hole drilling operations using small pneumatic or hydraulic rock drills. Our Tapered Drill Rods are available in three main models: H19, H22, and H25. These rods exhibit outstanding performance in a wide range of fields, including mining, tunneling, hydraulic engineering, and stone quarrying.
The primary purpose of Tapered Drill Rods is to establish a reliable connection between the drill bit and the handheld rock drill. This connection ensures optimal transmission of energy, enabling efficient drilling and enhanced productivity in various rock drilling applications. Our Tapered Drill Rods are manufactured using high-quality materials and cutting-edge technology to ensure durability, precision, and consistent performance in demanding working conditions.
Key Features and Advantages of Gaea's Tapered Drill Rods:
1.Superior Quality: Our Tapered Drill Rods are crafted with precision, using top-grade alloy steel, ensuring exceptional strength and resistance to wear, extending their lifespan and reducing maintenance costs.
2.Versatile Compatibility: The H19, H22, and H25 models of our Tapered Drill Rods are engineered to seamlessly connect with a wide range of drill bits and handheld rock drills, offering versatility and compatibility with different drilling systems.
3.Efficient Rock Drilling: With their tapered design, our Drill Rods facilitate smoother and more efficient penetration into various rock formations, enhancing drilling performance and reducing energy consumption.
4.Robust Thread Connection: Gaea's Tapered Drill Rods feature robust and reliable thread connections that ensure secure attachment of the drill bit, minimizing the risk of disconnection during drilling operations.
5.Enhanced Productivity: By utilizing our Tapered Drill Rods, operators can experience improved drilling speed, accuracy, and overall productivity, enabling them to accomplish their tasks efficiently and effectively.
6.Global Recognition: Our Tapered Drill Rods have received widespread recognition and commendation from customers worldwide. Their exceptional quality and reliability have established Gaea as a trusted supplier in the global market.
As a customer-focused company, we prioritize providing tailored solutions to meet our clients' specific requirements. Therefore, we offer customization options for Tapered Drill Rods, including length, diameter, and thread type, to ensure they perfectly match your drilling needs.
At Gaea, we are committed to delivering high-quality products and exceptional service to our valued customers. We invite you to visit our website or contact us directly to learn more about our Tapered Drill Rods and explore how they can enhance your rock drilling operations.
Thank you for considering Gaea as your reliable partner in the field of rock drilling. We look forward to the opportunity to serve you and exceed your expectations.
1. Integral drill steels/ rods(tapered drill rod) are used by a hand held drill machine in underground mining and for small hole drilling, equipped with small power rock drills(jack hammer), like air leg rock drills, hand held rock drills, etc. It can reduces the expense of impact energy, improves the drilling speed and efficiency, also it can be used for drilling bore hole diameter from 30mm to 41mm usually. Regarding Integral drill steels,the quality of a steel material and a tungsten carbide is very important to get good drilling performance.
2. Shank H22*108mm, H19*108mm , and standard hex. Bit diameters range 20-42mm, different lengths are available from 400mm to 6000mm usually.
Product Name:conical drill rod/ integral drill steel(drill pipe)
Types:Tapered drill rods, Integral drill rods, Plug hole rods
Application:Tapered drill rods are used in granite and marble quarry, gold mine, railway, tunnel, etc. for drilling
Material:High quality carbide and high quality steel
Product features:

Ensure good drilling life by using superior tungsten carbide.
Stale and mature welding technology ensure good quality of rods
Integrate heat treatment ensure rod quality

Paint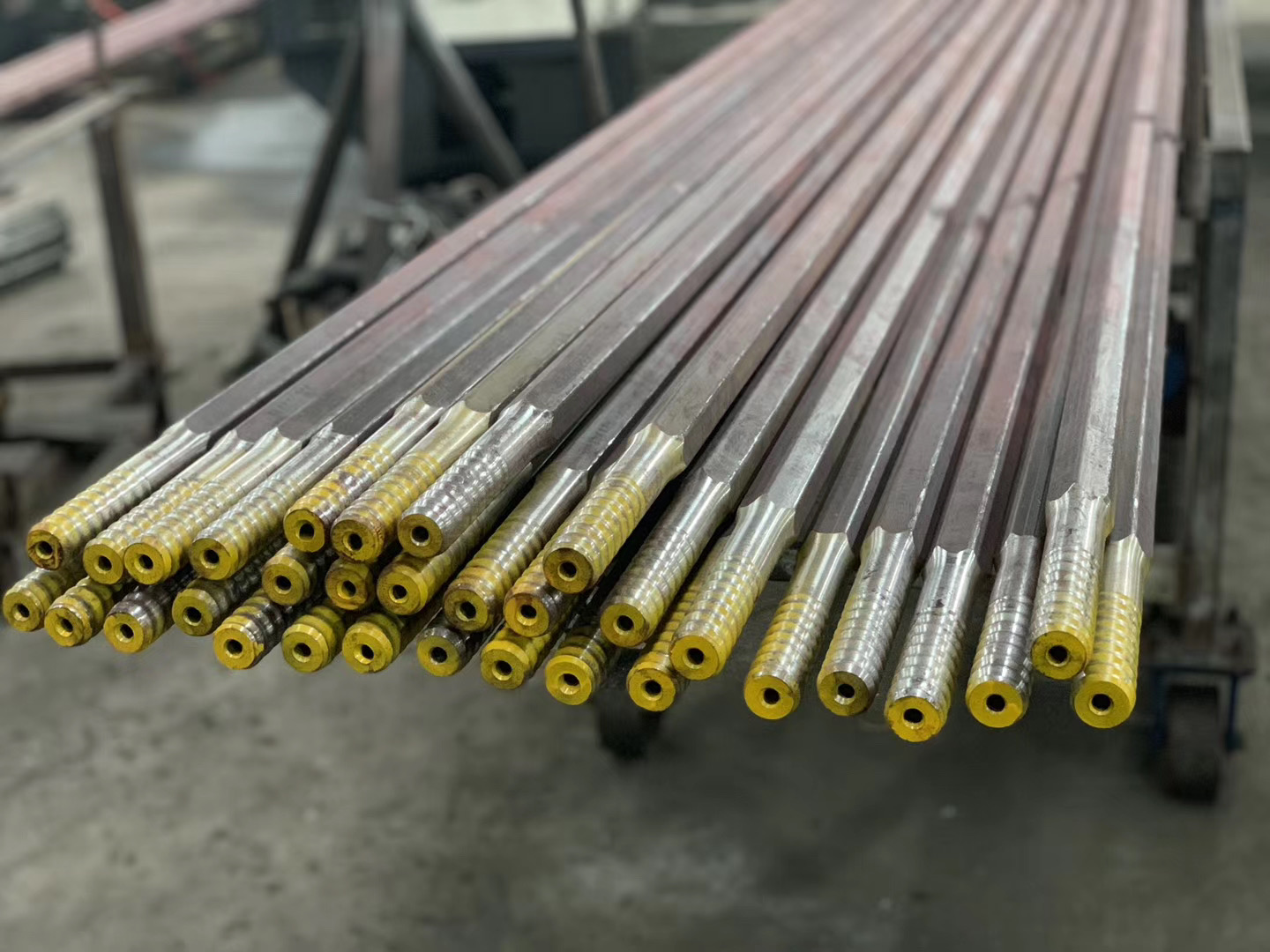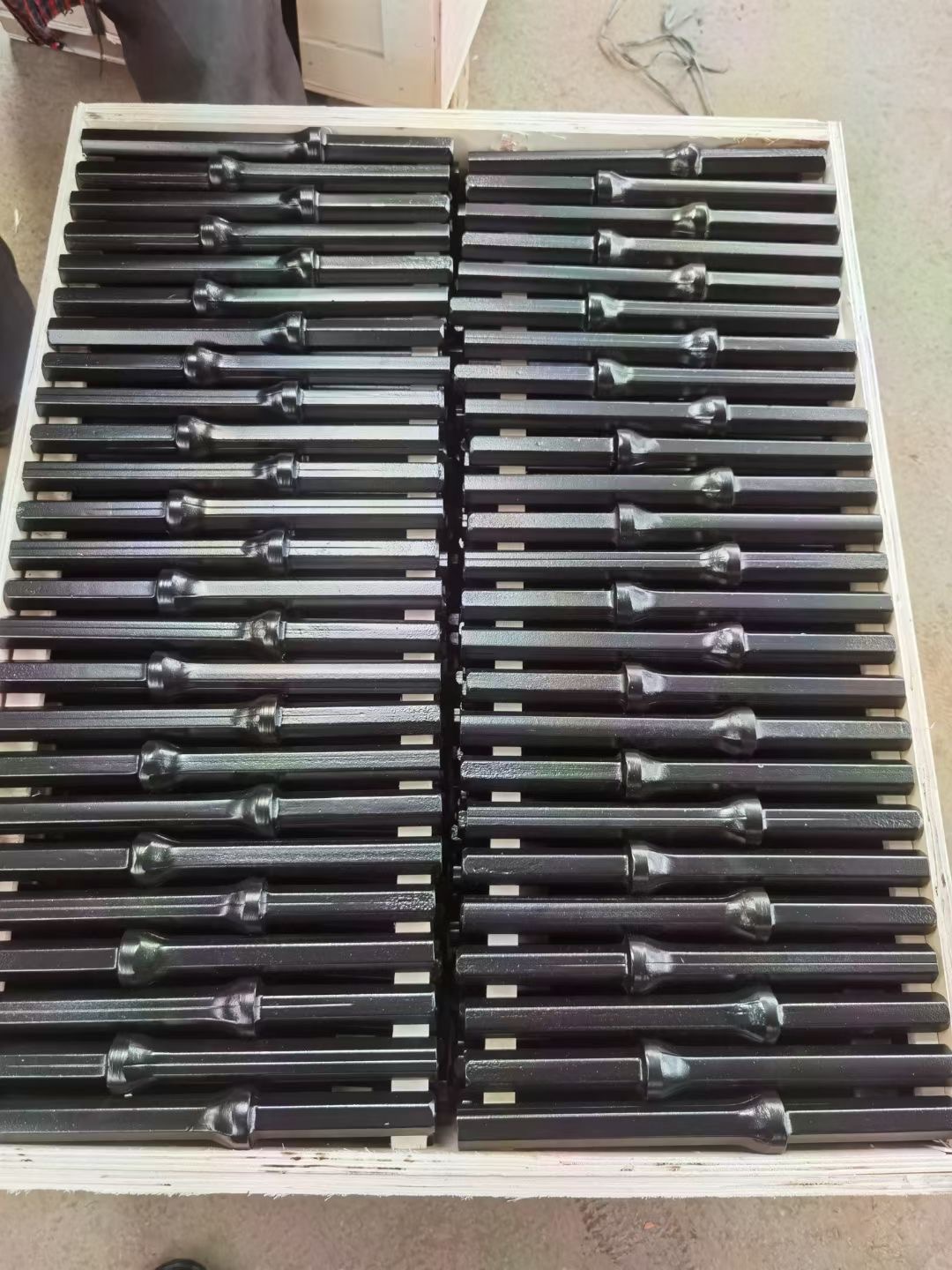 Packaging